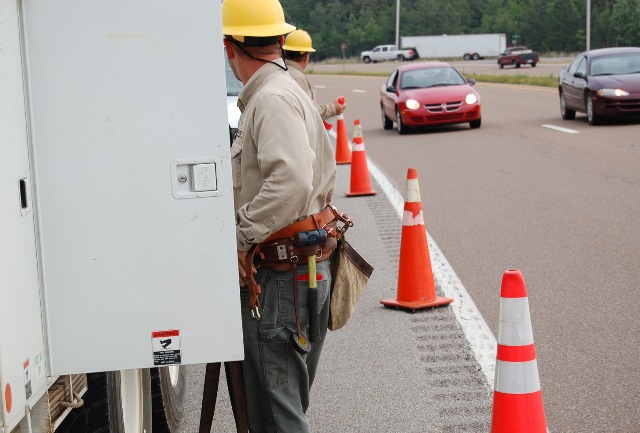 A 40 year old utility worker Jereme Alan Holt of Burlington, NC was killed yesterday on Highway 17 in Hampstead, a four land highway I travel everyday to take our kids to school.  A 72 year old man was charged with misdemeanor death by motor vehicle and lane violation.
In 2012 the NC legislature expanded the Move-Over law to include utility and road maintenance workers.  It directs, as soon as it is safe, to move over a lane. Tennessee has enacted a similar law as have other states.
As a safe driving habit, I move over for anyone, car or pedestrian, on the side of the road and a full lane over when it's available.  Daily on the road where that worker was killed I'll see zombie drivers talking on their phones.  This morning one woman wearing white ear plugs chatted away right past the scene of the accident.
Photo By: Tennessee Electric Membership Corporation