Guaranteed Universal Life:  individual coverage, refer to ages at right
Guaranteed UL with Return of Premium option: American General
"Secure Lifetime GUL 3"
option 1:  surrender policy year 20, receive back 50% premiums paid
option 2: surrender policy year 25, receive back 100%  premiums paid
Survivorship Life Insurance for Couples
Survivorship life insurance, or second-to-die or survivor insurance, insures a couple's estate planning needs.  These policies which cover two people are much less expensive than individual coverage, and with many carriers only one in the couple needs to be insurable.   That's one reason to look for joint coverage in estate planning, if one of the couple is in poor health.  Also at whatever health it is much less expensive than getting two separate policies.
All carriers quoted have lifetime no lapse guarantees, age 120 or longer, which is what you want: pay on time and coverage is guaranteed to stay in force for life.
Age 64  –  Quotes
Face Amount
Annual at
Preferred Plus
.
Annual  at
Preferred
Annual at
Standard Plus
.
Annual at Standard
Carrier
$1,000,000
$11,629
$12,250
$14,545
$16,100
Prudential
$11,705
$12,451
N/A
$14,629
American General
$12,724
$12,913
N/A
$14,268
Nationwide
N/A
$12,533
N/A
$14,640
Principal
$12,050
$12,560
$14,620
$15,030
United of Omaha
Analysis:  These results are indicative of other ages. Prudential has very competitive rates at above average health classifications and Nationwide at the standard rate.  Prudential and United of Omaha are age last birthday rates, all others age nearest rates.
This is a very, very small sample, but it is a starting point.  I can run comparison quotes on all the major competitive carriers factoring in age, health and carrier underwriting to find the best rates.
see Indexed Survivorship Universal Life for more options.
Single-Premium Life Insurance
leverage funds for a larger estate, some plans also come with living benefits for chronic illness or long term care insurance
Example: Male, age 67, preferred non-tobacco:
$400,897 single-premium: $1,000,000 face amount
Prudential "PruLife® Universal Protector"  age 120 no-lapse Guaranteed Universal Life
Life Insurance uses in Estate Planning
18 States Levy an Estate or Inheritance Tax:  updated December 9, 2015
Check on estate taxes in your state
Please contact me your free quote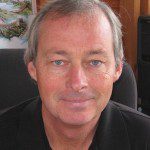 Licensed agent: Sean Drummey
phone: (910) 328-0447
email: spdrummey@gmail.com
Carriers and Products quoted:
Prudential  "PruLife SUL Protector"
United of Omaha "GUL Survivor"
American General Life Insurance Company:  "AG Secure Survivor GUL II"
American General Life Insurance Company: "Secure Lifetime GUL 3"
Nationwide:  "YourLife NGL SUL II"
Principal Life Insurance Company:  "Survivorship Universal Life Protector II"
last revised 2/12/2016: quotes subject to change, nearest dollar, non tobacco rates, quotes assume both insured are the same rate classification