Last week Seeking Alpha posted an article where a 38 year old man, presumably an investment broker, passed on his life agent's advice for a permanent life insurance product with a $5,000 annual premium, and instead choose term coverage for $600 a year. He took cash value life insurance to task with the self-serving advice to buying term and investing the difference.
OK.  No real argument there. At age 38, or for that matter for any working age person, term offers more bang for the buck, and that's the most affordable way to replace lost income and thus protect a spouse or dependents.  But did this gentleman get enough coverage?
Term: How much and how long
He's to spend $600 a year in premium.  Let's review the most competitive rates and see what $600 a year buys.  A male preferred non-tobacco with SBLI (Savings Bank Life Insurance of Massachusetts), $800,000 of 20 year term is $596 a year. 25 year term $525,000 face amount is $600.75 a year with SBLI.  The rule of thumb is had 7 to 10 time one's annual salary in life insurance. If he has children, there's a college fund to consider.  Whether this individual got sufficient coverage depends on how much he makes, but keep in mind the goal is to get an adequate amount, and if affordable extend coverage to retirement age or to a point the children would be expected to have finished their secondary or post secondary education: age 22 or age 26.
Term and Permanent:  Two Plans – Two Purposes
Term verses permanent life insurance is a fallacious argument, as if it's either one or the other. You can set up two policies: one term to replace lost income during your working years and a permanent for estate planning and to build cash value.  For this 38 year old, instead of a $800k 20 year term, how about a $100,000 of permanent life insurance and $700,000 in term?  A $100,000 Indexed Universal Life "Lincoln LifeReserve Indexed UL Accumulator" with Lincoln National, increasing face amount, targeted to endow at age 100, is $1,511 annual for male, age 38, preferred. That quote assumes 5% interest on S & P 500 index, annual point-to-point. At 5% that projects $33,803 cash surrender value and a $133,803 death benefit after 20 years.  Add a $700,000 20 year term with SBLI for $529 annual, that comes to $2,040 annual total cost for the two plans, and the Indexed UL is a very flexible premium, up or down depending on index returns or personal finances. This way after 20 years this person, now in his late 50's, doesn't have to encounter much more expensive choices in establishing permanent coverage for estate planning and with the right plan a chronic care or LTC rider in case LTC is needed.
There is also return of premium (ROP) term.  $800,000 20 year ROP term is $3,072 annual with American General for a 38 year old male at preferred.  In 20 years that guarantees $61,440 cash back or $170,218 in paid up life insurance.  After 20 years that paid up life insurance might be an appealing choice.  You could do a mix of ROP term and regular level term to lower that cost.
Please contact me for a free and confidential quote.  Many more options available.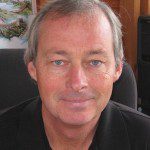 Licensed Agent:  Sean Drummey
phone:  (910) 328-0447
email:    spdrummey@gmail.com